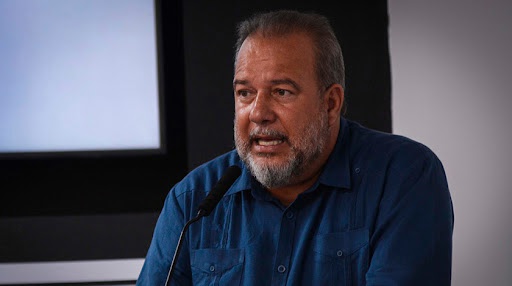 Prime Minister Manuel Marrero Cruz.
Havana, September 14 (RHC)-- Cuban Prime Minister Manuel Marrero insisted Monday on the need to control the epidemiological situation caused by Covid-19 for the gradual reopening of the nation.
'We must start opening the country, reactivating the economy and social activities,' acknowledged the head of the government during the daily meeting with provincial authorities to evaluate the behavior of the disease caused by SARS-CoV-2.
In this regard, Marrero stressed the importance of working on permanent control mechanisms that allow sustaining a favorable situation, according to a local television report.
The Prime Minister acknowledged the efforts in the western province of Matanzas, which currently maintains below 100 cases per day after reporting alarming figures weeks ago.
The districts of Pinar del Río (west) and Sancti Spíritus (center) concentrated the highest infection rates. The head of government called to reduce mobility and review the availability of hospital capacity in those territories.
The meeting also evaluated the country's energy situation, considered deficient due to failures in the national system and oxygen production.
Regarding this medicinal gas, the Prime Minister acknowledged an improvement in availability, although the scenario remains complex due to increased demand.