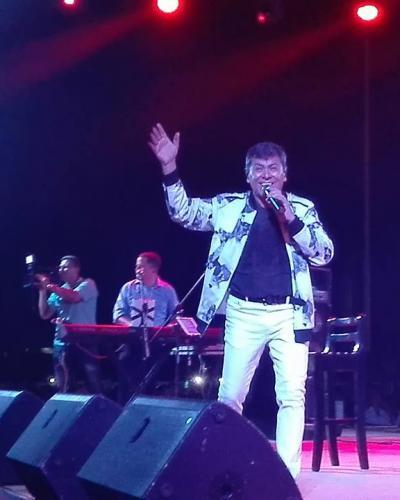 Havana, May 6 (RHC)-- Salvadorian singer-songwriter Alvaro Torres won a nomination to this year's 24th edition of Cubadisco Awards in the category of international collaboration for his latest album 'Alvaro Torres y sus buenos amigos' (Alvaro Torres and his Good Friends), featuring several prestigious Cuban artists.
The international collaboration category is a new festure this year added by the prize organizers and the Cubadisco Awards Committee, led by René Baños, leader of the all-male a cappella musical group Vocal Sampling.
Featured Cuban artists on the album include Omara Portuondo, Pancho Cespedes, Isaac Delgado, Leoni Torres, Laritza Bacallao, Waldo Mendoza, Paulo FG, Luna Manzanares, Juan Guillermo, Eliades Ochoa, Frank Fernandez, Haila, Buena Fe, the Entrevoces and Diminuto choirs, the string sections of the National Symphony Orchestra, and Septeto Santiaguero.
In statements to the press, Alvaro Torres said he was proud and honored to be able to record with so many Cuban stars.
The album, under Egrem label, was produced by Emilio Vega, pianist Frank Fernandez and composer Orlando Vistel. It includes hits such as 'Espacios Vacios' (Empty Spaces) and 'Mi verdadero amor' (My True Love).
Egrem Director Mario Escalona said it is the first time that EGREM represents a foreign and internationally renowned artist.
A member of the Latin Songwriters Hall of Fame, Alvaro Torres visited Cuba for the first time in 2011. He came back in 2018, and then again in February of 2019, when he visited neighborhoods affected by the tornado that hit the Cuban capital in January of that year.