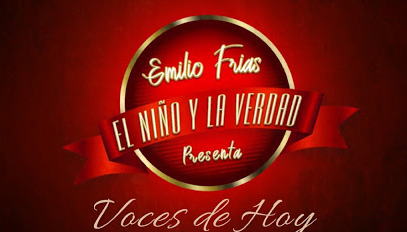 Latest album by El niño y la verdad
Havana, May 4 (RHC)-- Cuba's popular group El niño y la Verdad, led by singer-songwriter Emilio Frías 'El niño' won a nomination to this year's edition of the Cuban Music Industry's top prize –Cubadisco Awards—in the category of dance music for their latest musical production entitled 'Voces de hoy'.
It is a double album with 20 tracks, all of them written by Emilio Frías himself, and sung by 22 Cuban contemporaries, popular singers, including Alexander Abreu, Osaín del Monte, Alain Pérez, El Noro, Juan Guillermo, Iván "El Hijo de Teresa", Christian y Rey.
Emilio 'El niño' Frías said 21 arrangers collaborated in the album and pointed yet to special guest artists –National Music prize laureates Adalberto Álvarez and Joaquín Betancourt.
In late April, El niño y la Verdad released the official music video remix for the track "Mi Negrita" from Voces de hoy, featuring El Kimiko and Yordy.