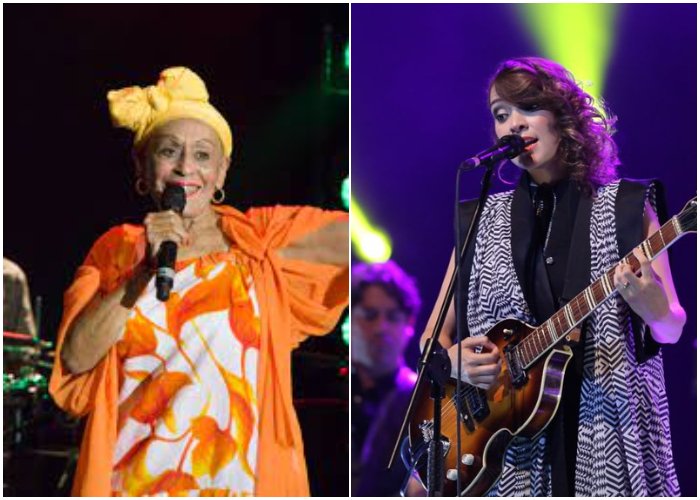 Omara Portuondo & Gaby Moreno 'Bolero a la vida'
Havana, Sept. 28 (RHC)—Cuban singer Omara Portuondo is among nominees to the 22nd Annual Latin Grammy Awards in the category of Best Tropical Song for her tune 'Bolero a la Vida', which she sings as a duet with Guatemalan Gaby Moreno.
Writing on her Facebook page, the Diva of Buena Vista Social Club thanked Moreno, who wrote the beautiful tune –the second track of Omara's latest album 'Omara 90', which was produced also by the Guatemalan artist.
Omara thanked also her work team, her family and the Latin Recording Academy.
"My whole life is a bolero tune", said Omara, who a few weeks ago celebrated the designation of bolero genre as intangible heritage of the Cuban nation. She pledged also her full support for the bid to request that UNESCO include bolero on its Intangible Cultural Heritage List.
The Latin Grammy Awards ceremony will take place November 18, with a live broadcast via Univison.