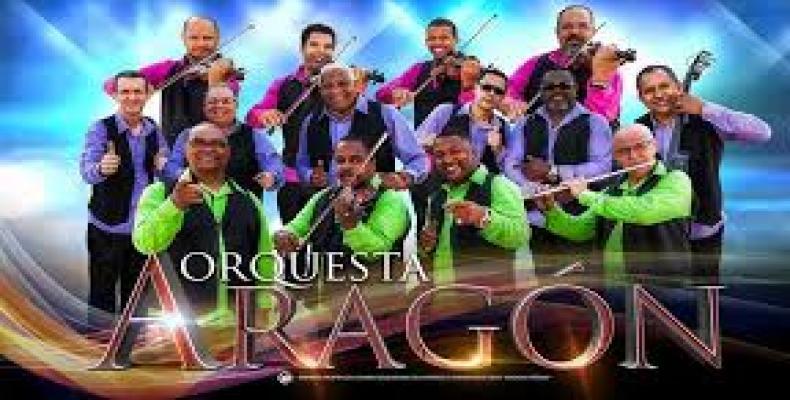 Cienfuegos, 25 Jan. (RHC) --- The book 'La Orquesta Aragón: Una historia viva para la memoria necesaria' by authors Eduardo Torres Cuevas and Alegna Jacomino Ruiz will see the light this year, published by the publishing house Imagen Contemporánea, attached to the Havana University and the Don Fernando Ortiz High Studies Center.
The radio station Radio Ciudad del Mar reported that the expressed aim of the authors is to promote the vast legacy of the emblematic Cuban orchestra among the new generations.
Jacomino Ruiz said the text is divided into four different, though equally important periods in the history of the band, the first one from its creation in 1939 through 1952, when its worked and popularity were somehow limited to Central Cienfuegos province where it was formed.
In 1953, the musicians moved to Havana, where they began appearing on the radio and recorded their first albums. This period extends to 1958.
A third period begins in 1959 with the triumph of the Revolution and the profound changes in the country's cultural scene, including of course Orquesta Aragón. This period runs through 1981.
The fourth and final chapter covers the period from the death of Rafael Lay in 1982 until the present time.
Orquesta Aragón was formed on September 30th, 1939, by contra-bassist Orestes Aragón Cantero. The band originally had the name Ritmica 39, then Ritmica Aragón before settling on its final form.
With the illness of Aragón in 1949, violinist, composer and arranger Rafael Lay Apesteguía became leader. Arguably the best charanga ensemble in Cuba, Orquesta Aragón are strong defenders of traditional Cuban rhythms, notably cha cha cha and danzon.