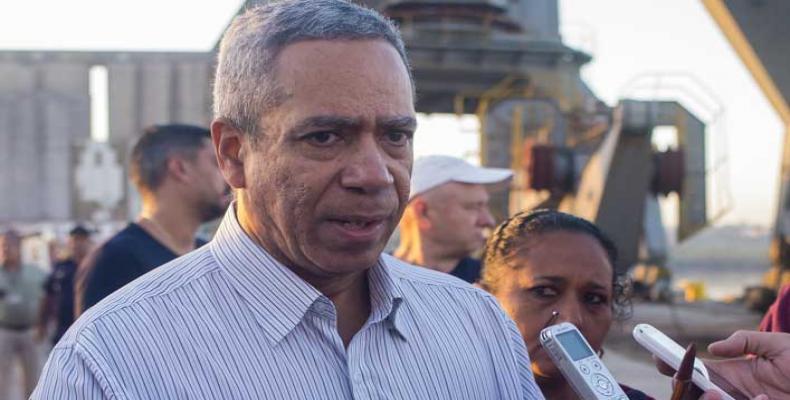 The president of the Cuban Chamber of Commerce, Antonio Carricarte. File Photo
Havana, October 2 (RHC)-- The Cuban Chamber of Commerce will offer foreign companies based in the country the possibility of exporting goods and services from the island, official sources announced Thursday.
The president of the Chamber of Commerce, Antonio Carricarte, said on Twitter that his entity would shortly contact representatives of Caribbean, Russian, Spanish and Chinese firms with the options available for sale outside the national territory.
Increasing exports of goods and services is one of the priorities of the island's recently approved economic and social strategy, whose aim is to deal with the global crisis resulting from the Covid-19, exacerbated by the U.S. blockade.
Since last August, new legal regulations have come into force to support the imports and exports by all actors in the economy, including the private sector.
Reportedly, non-state entities have already made 71 contracts to export products such as charcoal, fruits, fresh and canned vegetables, natural chemicals, and ecological wood.
This week Cuban avocados produced by a farmer from the province of Mayabeque, located in the west of the island, reached the Italian market.
The produce reached several Italian regions through a solidarity distribution network promoted by the Italian Agency for Cultural and Economic Exchange with Cuba, which purchased them from the Cuban company Frutas Selectas.
In this regard, the Minister of Foreign Trade, Rodrigo Malmierca, expressed that national agriculture's export efforts are beginning to bear fruit.