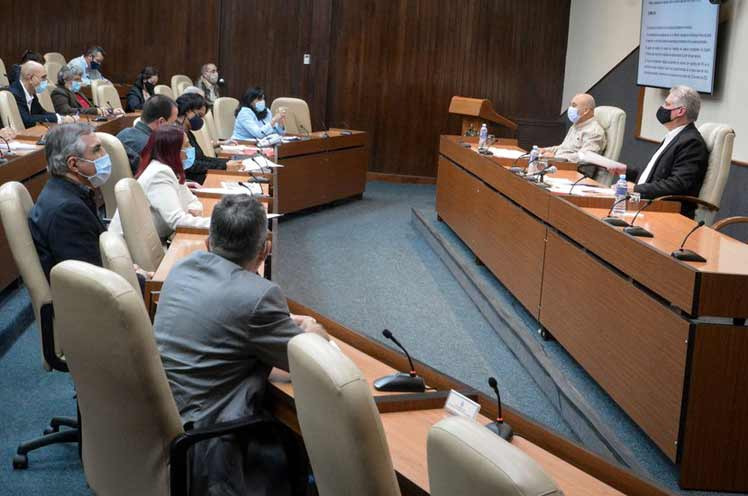 Cuban scientists say the COVID-19 protocol implemented on the island is successful.
Havana, January  6 (RHC)-- The protocol implemented by Cuba against Covid-19 shows results that allow qualifying it as successful, according to scientists and experts from the island involved in the fight against that disease.
In a meeting with President Miguel Díaz-Canel, the specialists highlighted the relevance of maintaining and perfecting this strategy, which has as primary actions avoiding that the healthy population gets sick;  that if it gets sick, it does not get worse; and that if it gets worse, it does not die.
The process is divided into three strata at the same time: health personnel, social institutions, and the population in general, according to concepts such as population aging, territorial vulnerability, the transmission of Covid-19, among others.
Its implementation has allowed that only 0.11% of the Cuban population of some 11.3 million inhabitants, has become ill with 12,740 positive cases,  affirmed Dr. Lisset Sánchez.
She explained that of those patients, 444 became serious and critical cases (3.5 percent), and 147 have died (1.15 percent of the total infected detected.
Other specialists warned about sequels detected in patients recovered after going through the serious and critical state of that disease, such as lung damage, followed by renal and cardiovascular impairment, which confirms the relevance of avoiding the contagion.
During the day, Díaz-Canel also presided over the Temporary Working Group's meeting for the Prevention and Control of Covid-19. The leading authorities of the 15 provinces and the Isle of Youth's special municipality participated by video conference.