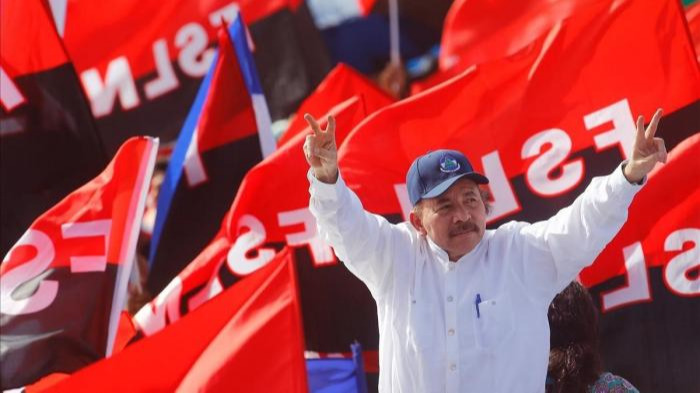 Daniel Ortega
Havana, January 10 (RHC)-- Cuban President Miguel Diaz-Canel Bermudez traveled to Nicaragua on Monday to attend the inaugural ceremony of President Daniel Ortega.
On Twitter, the President wrote: " We return to the beloved Managua, Capital of Nicaragua, another sovereign nation that left the imperial backyard. We come loaded with solidarity to the inauguration of Brother Daniel."

The inauguration of Daniel Ortega Saavedra, who obtained 75.87% of the votes in the elections held on November 7, will allow the continuity of the social projects promoted and created during the last 14 years of administration by the Sandinista National Liberation Front and the consolidation of a government of reconciliation, peace, and unity.
The government policies implemented resulted in notable economic and social advances for the development of infrastructure and reducing poverty, unemployment, infant and maternal mortality rates.