Havana, May 14 (RHC)-- The city of Havana paid a heartfelt tribute to the victims of the Saratoga Hotel accident with a vigil in the Fraternity Park, a few meters from the damaged building.
The vigil, called by the Union of Young Communists (UJC), was attended by the President of the Republic Miguel Díaz-Canel, who, accompanied by his wife Lis Cuesta and other party and government authorities of the country and the capital city, observed a minute of silence and laid flowers in front of images of the 46 victims of the accident.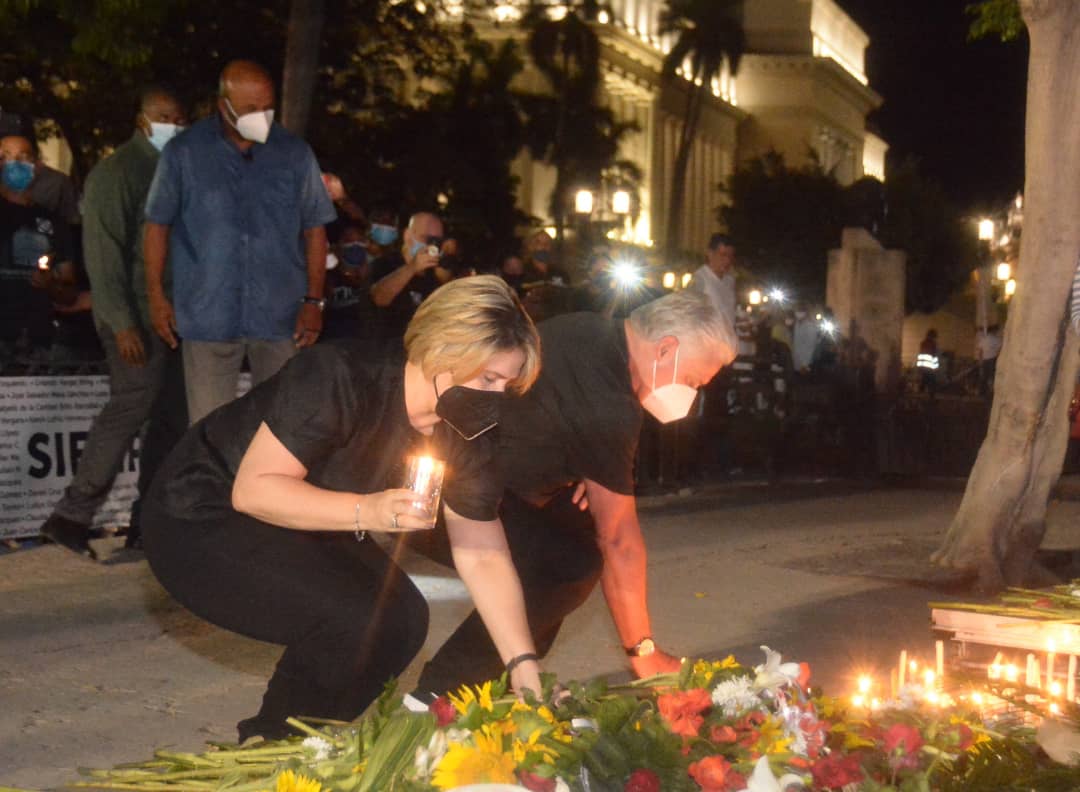 Members of the Revolutionary Armed Forces, the Ministry of the Interior, and other sectors also attended the mourning ceremony.
Since late in the afternoon and in front of the placards showing the images of the victims, the people of Havana placed Cuban flags and lit candles as a sign of the mourning of the Cubans.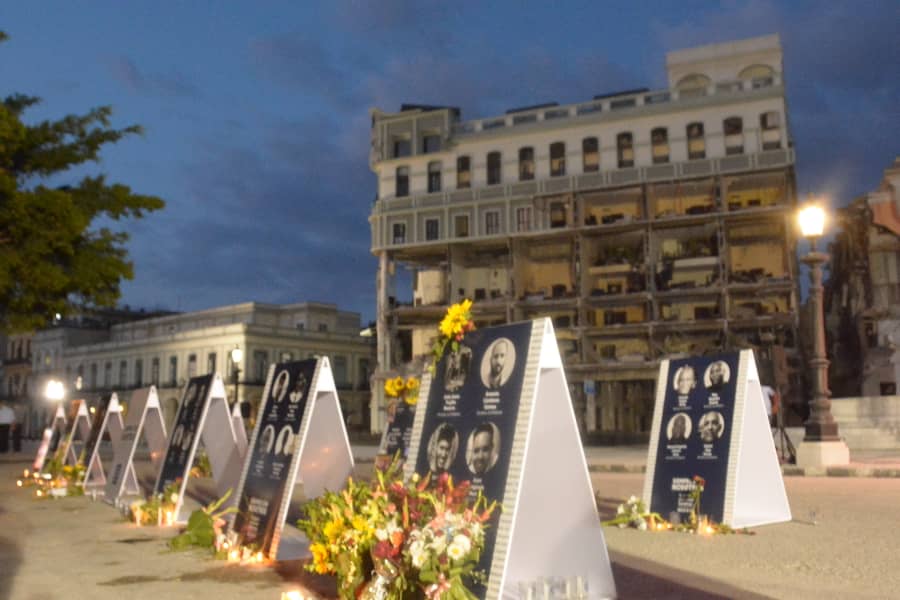 Students, workers, housewives, children, the elderly, and other members of the civil society paraded around the almost ruined building to show their grief and support to the victims' families and friends.
After concluding the search and rescue operations at the explosion site, President Miguel Díaz-Canel decreed Official Mourning from 6:00 a.m. Friday until midnight Saturday.