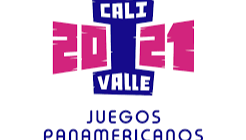 Junior Pan American Games logo
Havana, October 11 (RHC/JIT)-- Security checkpoints for the First Junior Pan American Games have already been set up in the city of Cali, as well as in the other five sites of the event.   In addition to Cali, security controls have been implemented in the sub-sites of Palmira, Yumbo, Jamundi, Buga and Calima El Darien.
The work was carried out over several days, where specific posts were assigned as organizers seek to ensure the safety of participants.
"The organization of the Cali 2021 Junior Pan American Games took a big step to guarantee the safety of all the people who will participate in the most important event in the Americas this year," said Leonardo Arango, security director for the Games.
A total of 700 law enforcement agents and another 80 from private security companies will be distributed throughout the city and the area for the event.
Panam Sports and the organizing committee added that contingency and emergency plans are being established in collaboration with government officials.
Cali was the epicenter of unrest earlier this year, when demonstrators took to the streets to protest against the Colombian government of Ivan Duque.
The president deployed the military to the city in response, resulting in the deaths of more than 60 people in violent clashes, Human Rights Watch reported.
The protests began over a proposal to lower the tax threshold, a blow to the country's poorest people.
The Junior Pan American Games were delayed during the unrest, and Colombia was stripped of the Copa America de Futbol, but Panam Sports insisted that COVID-19 was to blame for delaying the event.
Cali 2021 will be the first edition of the Junior Pan American Games, with 41 countries and territories competing.
The Games are scheduled to begin on November 25th and the closing ceremony will be on December 5th.