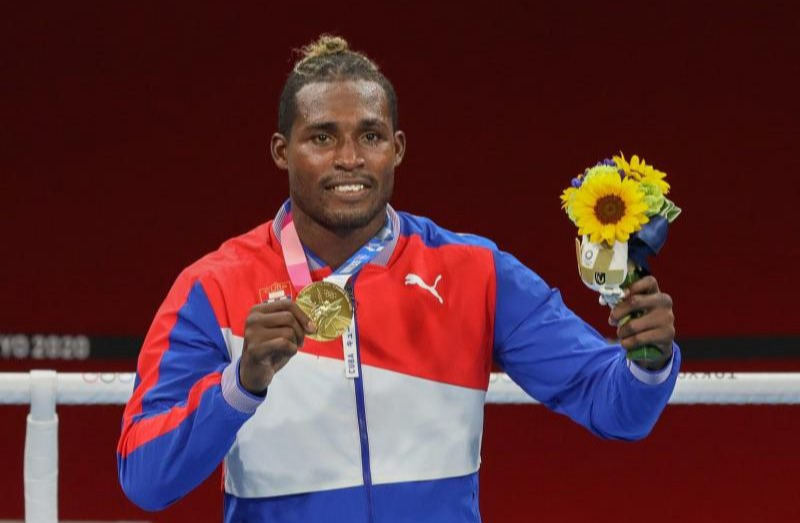 Good debut for La Cruz in the World Boxing Championship
Havana, October 30 (RHC)-- Cuban Julio Cesar La Cruz (92 kg) defeated Bulgaria's Rodoslav Pantaleev 5-0 in his first appearance at the World Boxing Championship in Belgrade, the capital of Serbia.
In a bout that marked his return to official competitions after being proclaimed two-time Olympic champion, the four-time world champion was too much for the man who eliminated Erislandy Savon and reached bronze in the Ekaterinburg 2019 version.
The judges' vote (30-25, 30-25, 30-25, 30-25, 30-25, 30-26) illustrates the superiority shown by the only exponent of the Island summoned to climb on Friday to the ring installed in the Stark Arena, where two of his teammates will perform today.
Both will seek to triumph for the second time in that scenario: Andy Cruz (63.5) as opponent of the Brazilian Nicollas de Jesus and Yoenlis against the Turkish Birol Aygun.
Cuba, historical medal leader in these competitions (77-35-26) has now entered eight competitors, has kept six in action and has enjoyed eight successes and two setbacks.