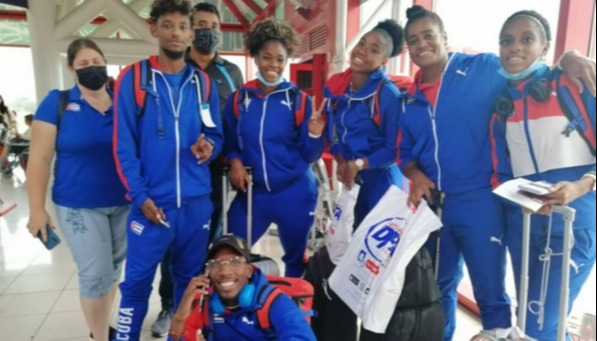 Cuban athletes who competed in the World Championships in Eugene are received.
Havana, July 27 (JIT) - The Cuban team that attended the Oregon 2022 World Championships in Athletics concluded its return to the island on Tuesday.
The groups made up of athletes, coaches and federation officials were received by Inder directors and officials of political and mass organizations at terminal three of José Martí International Airport.
Messages of encouragement for the future marked the welcome, after an event that for the first time at this level could not achieve any medal.
Directors also confirmed that athletes Yiselena Ballar and Yaime Perez, and physiotherapist Carlos Gonzalez Morales, left the delegation in what they described as serious indiscipline.
The next challenge for this sport will be the U-20 world championship to be held in Cali, Colombia, next week.
After that, the emphasis will be placed on the preparation for the fundamental events of 2023, namely the Central Caribbean and Pan American Games, and a new world championship.