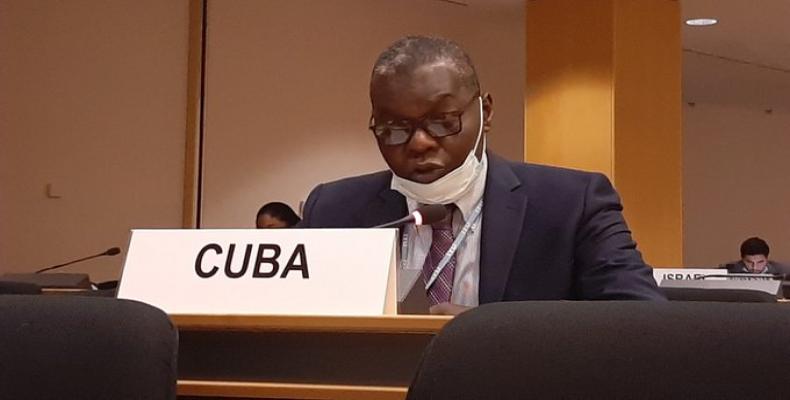 Cuba's Permanent Representative to the United Nations, Pedro Luis Pedroso. File Photo
Havana, January 26 (RHC)-- The permanent representative of Cuba to the United Nations, Pedro Luis Pedroso, called for an inclusive, participatory, and transparent debate within the process of reforming the Security Council of that international body.
"Cuba believes that this process should address all substantive issues related to the category of members, the veto power question, regional representation, the size of an enlarged Security Council and its working methods, and the relationship between the Council and the General Assembly" Pedroso said.
The Cuban diplomat expressed his country's support for expanding the Security Council, both in the category of permanent and non-permanent members, to rectify the under-representation of developing nations.
According to the  Foreign Ministry's website, Ambassador Pedroso stressed that the Member States should lead the reform process, and all positions should be taken into account in equal conditions.
He said that such expansion should include increasing new permanent members, at least two countries from Africa, two developing nations from Asia, and an equal number from Latin America and the Caribbean.