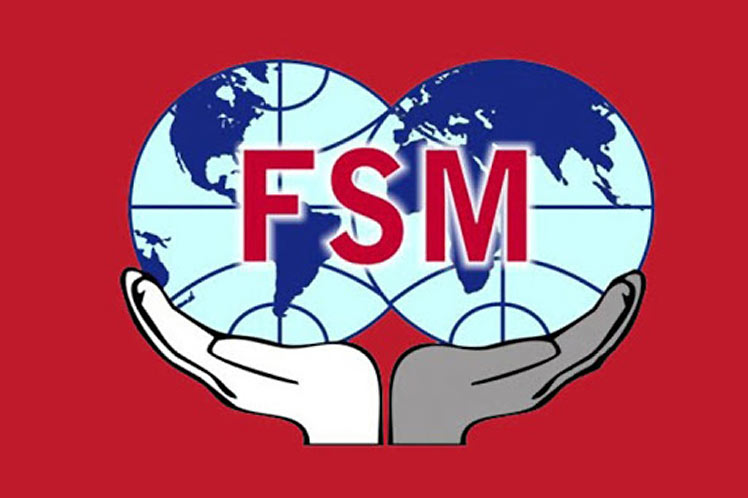 Athens, July 14 (RHC)-- The World Federation of Trade Unions condemned the recent destabilizing attempts organized and financed by the United States to generate chaos and justify foreign military intervention in Cuba.
Through a statement, the organization that groups 105 million workers in 133 countries expressed its solidarity with the people of the island and demanded respect for the right of Cubans to decide their future without external interference.
It also demanded the lifting of the blockade imposed on Cuba by that northern power for the last 60 years, which, it affirmed, generates severe problems in the economy and life of the Antillean nation.
We salute the workers of the island, who during the pandemic also demonstrated the solidarity and internationalism of a system that does not treat health and the needs of the people as merchandise and opposes the exploitation of man by man, the text stated.
On Monday, President Miguel Díaz-Canel called for unity among Cubans when the nation is under harassment by the United States and faces destabilization attempts.
The head of state urged respect among citizens and got rid of hatred, vulgarity, and indecent behavior.
Such appeals respond to incidents promoted from social networks from Florida, United States, with acts of violence and vandalism by marginal elements and not a few with criminal records.