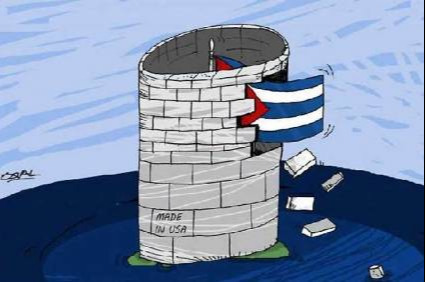 Havana, April 23 (RHC)--Miguel Díaz-Canel, President of the Republic of Cuba, denounced on Twitter the cruel policy of the economic, commercial and financial blockade imposed by the United States (U.S.) on Cuba, which in the last year, amid the pandemic, has tried to suffocate the country.
The Cuban President stressed that the blockade has been causing shortages to the Cuban family for more than six decades and added that once again,  Cuba and the world will raise their voices at the United Nations General Assembly (UNGA) on June 23.
On Thursday, the Minister of Foreign Affairs, Bruno Rodríguez Parrilla, assured that this is a cruel policy, which causes suffering, deprivation, and shortages to Cuban families; and it has been deliberately hardened during the COVID-19 pandemic.
The Foreign Minister assured that a superpower such as the U.S. is harassing a small island and forcing it to fight against a pandemic and against a blockade that inflicts human and economic damages.
Like the virus that causes this pandemic, the U.S. blockade suffocates and damages the Cuban family; the foreign minister denounced in a video shared on his official Twitter account.