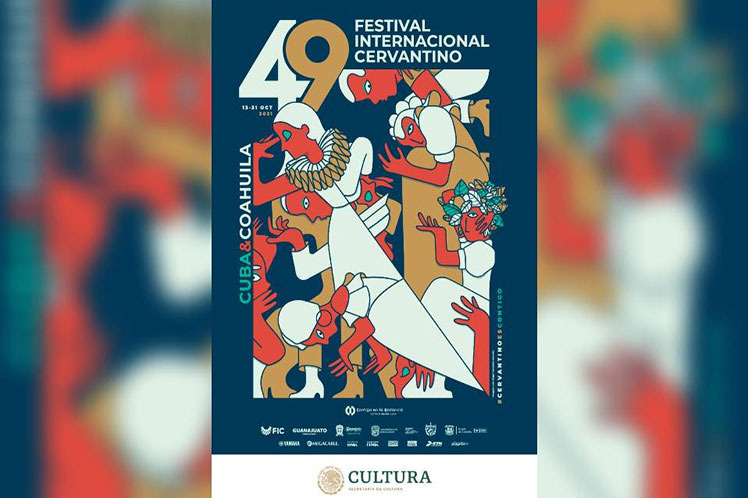 Cervantino Festival in Mexico
Guanajuato, Oct. 15 (RHC)-- Cuba is participating in the 49th edition of the International Cervantino Festival with a large delegation of young and established musicians, composers, theatre artists, filmmakers, dancers, painters, headed by the country's Culture Minister, poet Alpidio Alonso Grau.
In statements to La Jornada newspaper, Alonso stressed that that it is further evidence that –contrary to what Cuba enemies charge-- there is no confrontation between artists, particularly the young artists, and the Cuban government.
The Cervantino Festival in Mexico marks also the first time that a large Cuban cultural delegation travels abroad since the Covid-19 pandemic struck.
Minister Alpidio Alonso thanked the Mexican government and people for their firm support for and solidarity with Cuba and the Cuban people's cause against Washington's nearly six-decade-old blockade policy.
He stressed that the new anti-Cuba crusade targets mainly young artists, who are being subjected to constant pressures and attacks, simply for refusing to leave their country or for maintaining normal, fruitful working relations with cultural institutions and entities on the Caribbean island state.
The Cuban culture minister termed as perverse, unprecedented and opportunistic, the fierce misinformation and slanders campaign against Cuba, not just on the traditional mainstream media, but also on social networks, which seek to distort the Cuban reality and tarnish Cuba's international prestige in times of Covid-19.
The Cuban culture minister stressed that professors and authorities at art schools, at all levels, are renowned artists themselves, graduates from Cuban art schools and with a vast, solid work recognized on the island and abroad.
The best antidote to the campaign fomenting hatred and intolerance, he said, is the work of Cuban artists themselves, in the most diverse artistic manifestations, as irrefutable evidence of the sector's development under the Revolution.