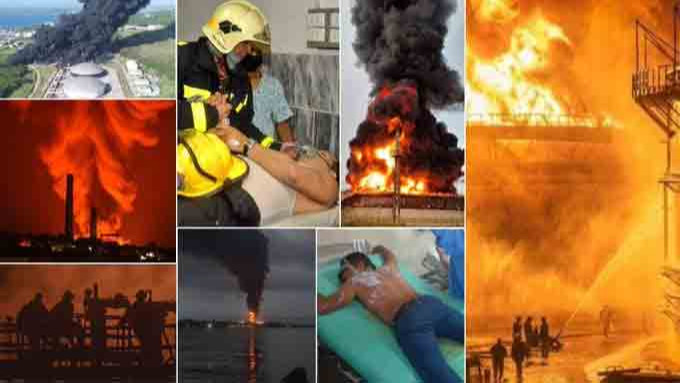 Havana, August 7 (RHC)-- Numerous churches and religious groups in Cuba joined the expressions of solidarity with the fire victims that continued Sunday in the industrial zone of Matanzas.
 As reflected by the National Television News in its primetime broadcast, the Council of Churches of Cuba and its member centers expressed their support for the enormous work of firefighters and authorities to fight the fire, especially with the families of the 16 people who are still missing.
To that end, they called for prayers for the missing and injured and to collect resources for those affected,  who exceeded four thousand.
Likewise, the Martin Luther King Memorial Center organized a campaign at its headquarters in the capital to collect aid for the evacuees among the religious and the population in general.
A similar effort is being carried out in the province of Matanzas by the Evangelical Theological Seminary.
Meanwhile, the Conference of Catholic Bishops called in a message to all its parishioners to pray "in a special way, for those suffering because of the fire at the supertanker base in Matanzas."
Also, the Yoruba Cultural Association of Cuba, which welcomes the practitioners of religions of African origin, expressed its support and spiritual accompaniment to the families of the missing and those hospitalized because of the burns suffered.
The fire at the Supertanker Base, located in the industrial zone of Matanzas, started last Friday around 19:00 local time when an electrical discharge hit one of the large fuel tanks during a thunderstorm.
Since then, firefighters, technicians, and authorities of the country have been fighting the flames, even with help from Mexico and Venezuela, which spread early Saturday morning to a second fuel tank in what is considered the worst accident of its kind ever to have occurred in Cuba.