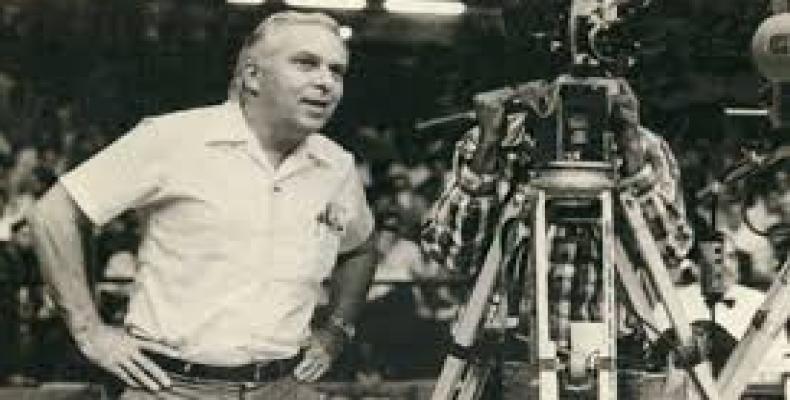 Guanajuato, Oct. 15 (RHC)-- The program of the 49th edition of the International Cervantino Festival, in which Cuba is participating as guest country of honor, includes a season of documentaries by renowned filmmaker Santiago Alvarez.
Organized by the Cuban Ministry of Culture, the Cuban Film Institute (ICAIC) and the Cuban embassy Mexico City, in close coordination with the event's organizers, the exhibition includes four films from the vast repertoire of the Cuban filmmaker, among them 'Now,' 1964) about racial discrimination in the U.S., also 'L.B.J.' (made in 1968) recreates the agitated political context of the 1960s in the United States with the struggle against racial segregation led by Martin Luther King, the Vietnam War and the assassination of President John F. Kennedy.
Meanwhile, Hanoi, Tuesday 13th - made by Santiago Alvarez in 1967 and his favorite - is a moving celebration of Vietnamese culture and of the courageous and long-standing battle of the Vietnamese people for freedom.
The season includes also the screening of the documentary film 'Ciclón,' or in English (Hurricane) –also a Cuban cinema classic, about the passage of Hurricane Flora through the country's eastern region in 1963. It includes footage of rural Cubans enduring the devastating hurricane with scenes of the storm followed by rescue and restoration efforts after the storm.
An award-winning filmmaker, Santiago Alvarez left a vast legacy. The Latin American Newsreels about Cuban and world events, and produced weekly by Santiago between 1960 and 1990, is included on UNESCO'S Memory of the World Register.