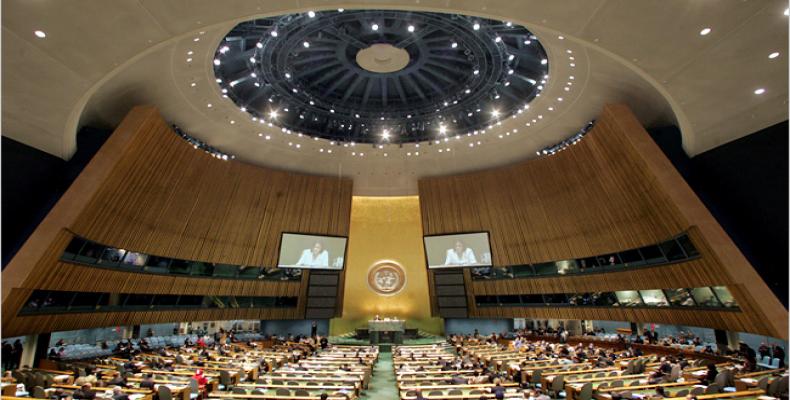 Havana, May 11 (RHC)-- The U.N. General Assembly on Wednesday approved by consensus, at Cuba's proposal, to resume in 2022 the traditional calendar for the presentation of the annual Cuban resolution demanding the end of the blockade imposed by the United States against the island.
Foreign Minister Bruno Rodriguez Parrilla commented on the decision on Twitter.
"The United Nations General Assembly will take action, before the end of this year, on our draft resolution "Necessity of ending the economic, commercial and financial blockade imposed by the United States of America against Cuba."
Since 1992, every year, Cuba brings to the U.N. for a vote the resolution condemning that hostile measure.  The text summarizes the damage caused by the sanctions and receives the overwhelming support of the organization's members.
In the vote in June last year, the text obtained 184 votes in favor, two against (USA and Israel), and three abstentions.
According to an update provided by Rodriguez Parrilla in April,  the damages caused by the blockade amount to 150 billion dollars.
Such losses amount to almost one trillion dollars when the dollar's depreciation against the value of gold in the international market is taken into account.