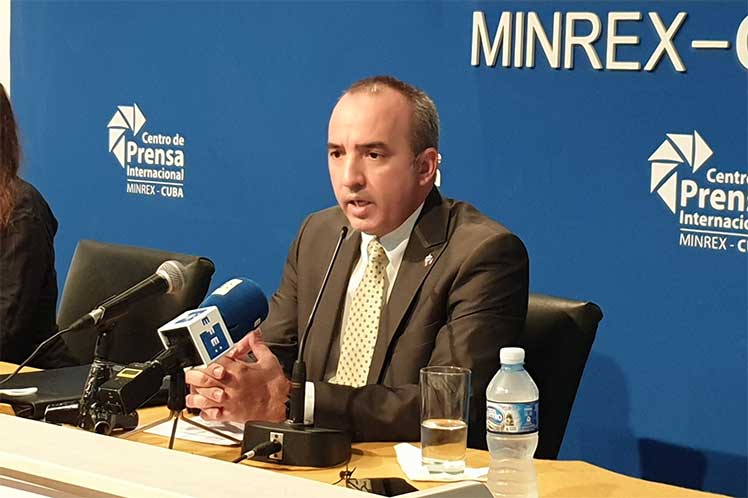 Ernesto Soberon
Havana, August 16 (RHC)-- The Cuban Foreign Ministry reiterated its commitment to hold a new edition of the Conference The Nation and Emigration when the epidemiological conditions of the island and the world allow it.
Ernesto Soberon, director-general of Consular Affairs and Attention to Cubans Living Abroad stressed on Twitter that the goal continues to be to take advantage of all spaces that promote dialogue and contribute to the development of ties with the country's compatriots.
He recalled in another tweet that, due to the limitations to hold the conference, other types of meetings, either face-to-face or virtual, take place with those born on the island living in other countries.
The event should have been held between April 8 and 10, 2020, in Havana, but the sanitary situation generated by the COVID-19 pandemic forced to postpone its realization.
According to the Ministry of Foreign Affairs, Cuba maintains the will to strengthen ties with its nationals abroad, promote a broader and more fruitful exchange, and work together for the independence, progress, and welfare of the Caribbean country.
The source indicated that the authorities will inform the new date of the Conference The Nation and Emigration in a timely manner.