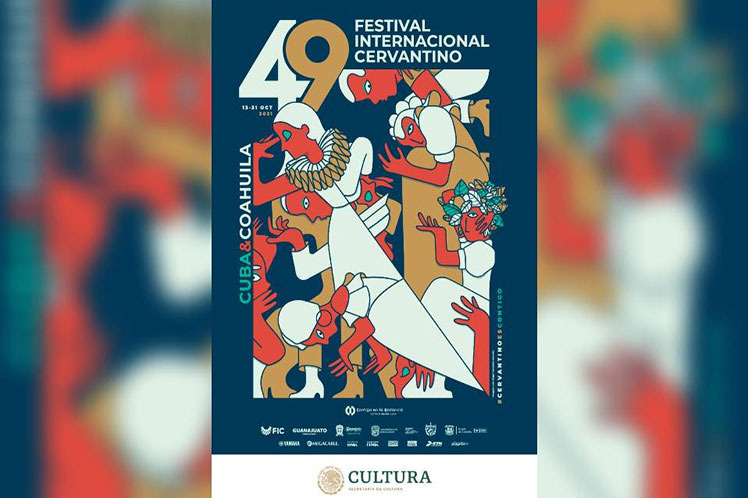 Cervantino Festival in Mexico
Havana, Oct. 6 (RHC)-- Cuba is the guest country of honor at this year's 49th edition of Cervantino Festival, set for October 13th through the 31st in Guanajuato, Mexico.
Latin jazz, trova, habanera, danzón and contradanza will feature prominently in the event. The lineup of Cuban artists includes pianist and composer José María Vitier, La Reyna y la Real, Formell y Los Van Van, Septeto Santiaguero, soprano Bárbara Llanes, percussionist Yaroldi Abreu and multi-instrumentalist Abel Acosta.
Septeto Santiaguero will give a concert on October 15th, while Formell y Los Van Van will go onstage on Oct. 17th to delight Mexican audiences with their songo tunes -- a rhythm born in the 1970s in which traditional Cuban son is combined with rock and jazz.
The Cuban hip-hop band La Reyna and La Real will give a concert, during which they will perform tracks from their albums, 'Mírame' and 'Que se queme el arroz', with lyrics that speak about women's rights and vindicate women's role in society.
The Cervantino festival is also dedicated to Mexican bolero maestro Armando Manzanero, who died in December 2020, due to complications associated with Covid-19. Manzanero's legacy will be honored with a concert on Oct. 23rd by Peruvian Tania Libertad.
Cervantino Circuit, in the framework of the Festival will tour Mexico City, the State of Mexico, Guerrero, Guadalajara, Monterrey, San Luis Potosí, Tabasco, Tlaxcala, Querétaro, and the cities of León and Irapuato, in Guanajuato.