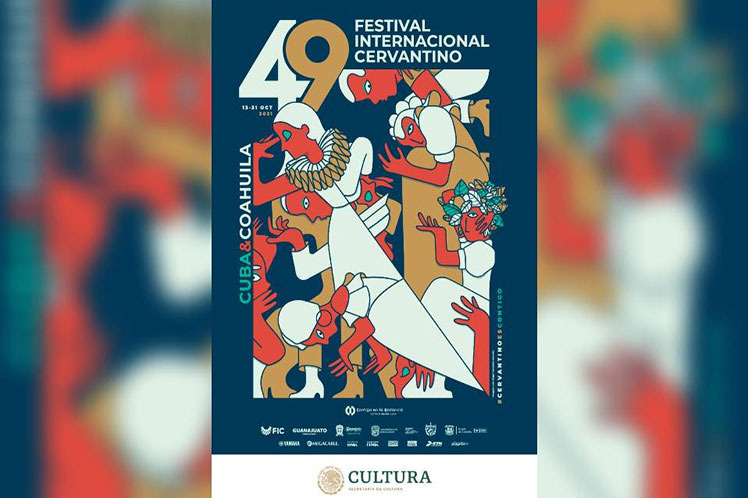 49th International Cervantino Festival
Havana, July 23 (RHC)-- Organizers of the 49th International Cervantino Festival in Mexico announced that Cuba will be the guest country of honor of the event, set for October 13th through the 31st with the participation of representatives from 20 nations.
Popularly known as El Cervantino, the Festival will open with a show featuring the Philharmonic Orchestra of Cohuaila, Mexico, and Cuba's emblematic band Formell y los Van Van.
The line-up includes other renowned artists from both Mexico and Cuba, and from other Latin American and European countries, among them Peruvian singer Tania Libertad, the winner of the 2009 Latin Grammy to Musical Excellence, who will sing a selection of bolero tunes in homage to Mexican ballad singer and composer Armando Manzanero, who died in December 2020, at the age of 85, from Covid-19 complications.
For its part, the Cuban iconic songo band Formell y los Van Van, founded by instrumentalist, composer and arranger Juan Formell will perform tunes from its vast repertoire over 50 years, many of them hits in Cuba and across Latin America.
Other Cuban musicians and ensembles that will delight Mexican audiences in the framework of the 49th International Cervantino Festival include pianist José María Vitier, Camerata Romeu, Alain Pérez, Steel Band of El Cobre and Septeto Santiaguero, as well as trova musicians Ray Fernández and Eduardo Sosa.
The event's program will include more than 80 in-person activities and 20 others on digital platforms, which will be streamed on the platform Contigo en la Distancia.
El Cervantino is this time also dedicated to the 100th anniversary of tango and Japanese music.